Hidden Dangers in Personal Care Products Infographic
02/07/17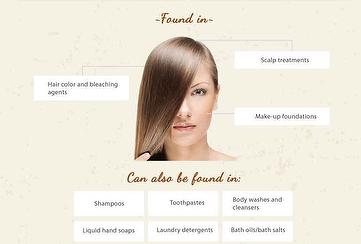 They Promise You Great Skin and Beauty – But These May Come at a 'Toxic' Price
You'll be surprised to know how many chemicals enter your body through the use of skin care products like lotions, shampoos, and cosmetics.
Most personal care products on the market contain toxic chemicals like parabens, phthalates, and triclosan – chemicals linked to hormonal imbalance, toxicities, reproductive health problems, and even cancer. Instead of nourishing your skin, these chemicals will disrupt your skin and overall health.
You'll probably be more shocked to know that the US Food and Drug Administration (FDA) does not require companies to test their personal care products for safety. In fact, out of the thousands of ingredients used in skin care products, only 20 percent or less are reviewed.
Safety tests on the small percentage of ingredients are conducted by the Cosmetic Ingredients Review, which runs the cosmetics industry. Manufacturers add a wide range of chemicals and synthetic fragrances to their skin care products, and can leave them out of the product labels if they wish! This is true even for some products labeled "natural" or "organic."